Remember that Ed Hardy apparel brand that was popular for about six months in 2009 (thanks Jersey Shore)? The brand featured gaudy tattoo-like patterns inspired by its creator, Don Ed Hardy, and his California tattoo
shop
.
For better or for worst, a recent trademark filing for ED HARDY at the U.S. Trademark Office suggests that the brand is still alive and moving into different areas...into the areas of "nutritionally fortified water, energy drinks, mineral waters, aerated waters, flavored waters and soft drinks." Hardy Way, LLC filed this ED HARDY trademark
application
on September 30th and made Don Ed Hardy's signature of record, which is required when a trademark identifies a living individual.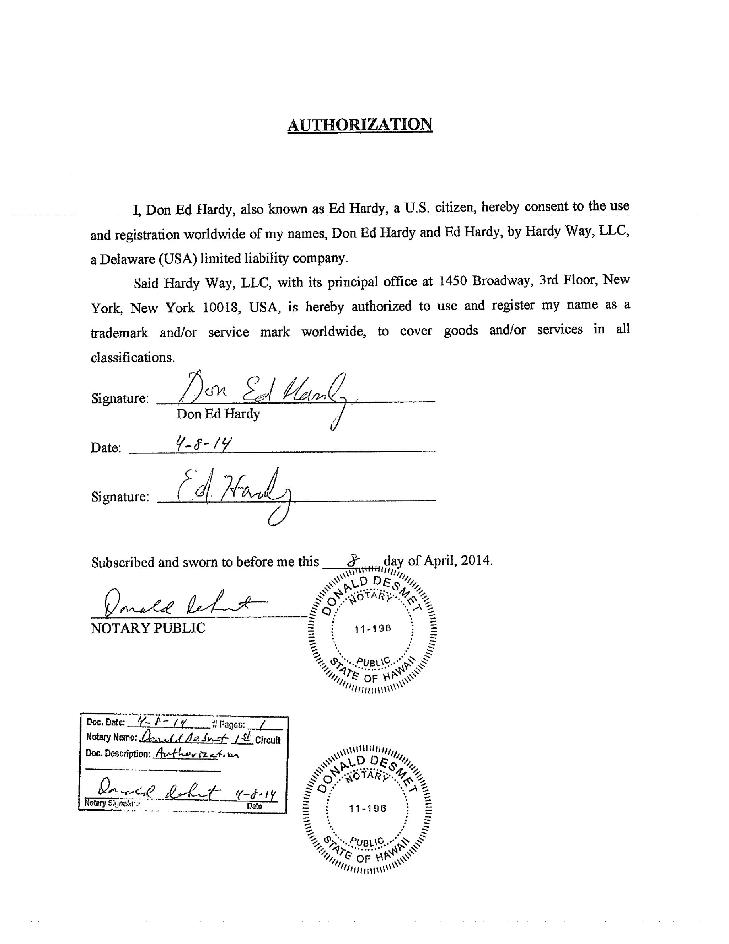 Ed Hardy water? It may be coming soon. Hardy Way, LLC filed this trademark application on an intent-to-use basis, which means they are not yet using this trademark in commerce but have a bona fide intention to do so soon.
I am picturing a gaudy, rhinestone covered water bottle selling for $19. We will find out if I'm right in the next year or so when it comes time for Hardy Way, LLC to file their Allegation or Statement of Use showing the trademark being used in commerce.