On August 28th, a company in Miami, Florida called ViajeHoy, LLC filed a federal trademark
application
for HAVANA AIR as it relates to "
[a]

irline and shipping services; transportation services; arranging travel tours; rental of cars; travel agency services; airplane chartering; import and export cargo handling services[.]"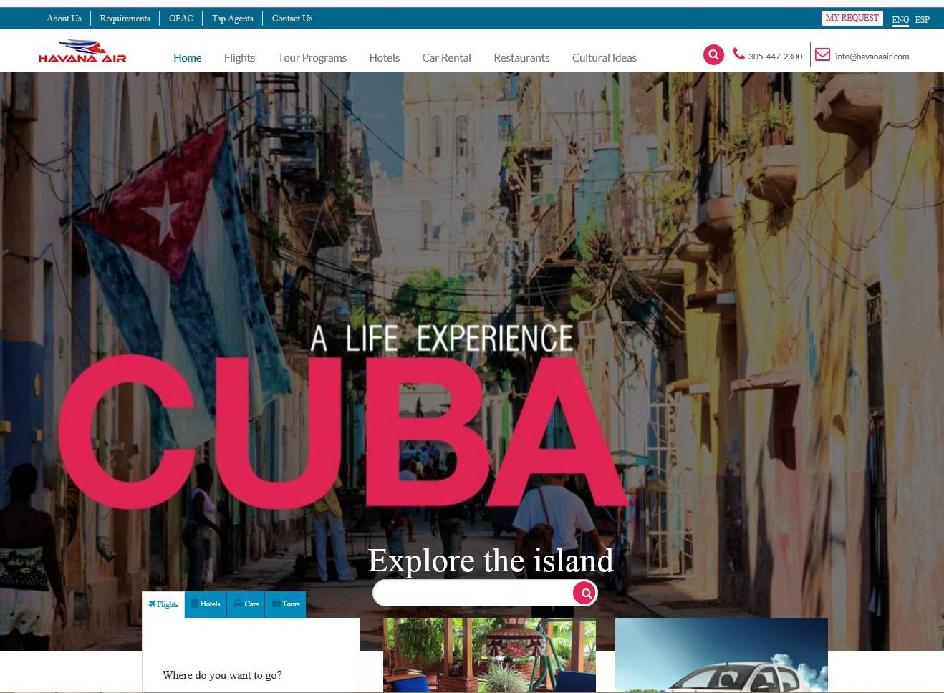 The company appears to be
capitalizing
on the newly established relations between the United States and Cuba, although the trademark application indicates this company has been using the mark HAVANA AIR since February 28, 2013.
According to the company's website, HAVANA AIR looks to provide private flights to Cuba from Miami, among other services.
With this filing, ViajeHoy, LLC seeks to become the only company legally permitted to use HAVANA AIR on airline services (as well as the other services listed in the application).