Apparently seeking to maximize legal protection for the team's drumline, the Seattle Seahawks (Football Northwest, LLC technically) filed a federal trademark
application
for BLUE THUNDER on March 14th.
The application was filed in Class 041 for "[e]ntertainment services, namely, live musical performances by a marching band." The specimen submitted with the application (showing use of the mark in commerce) is seen below.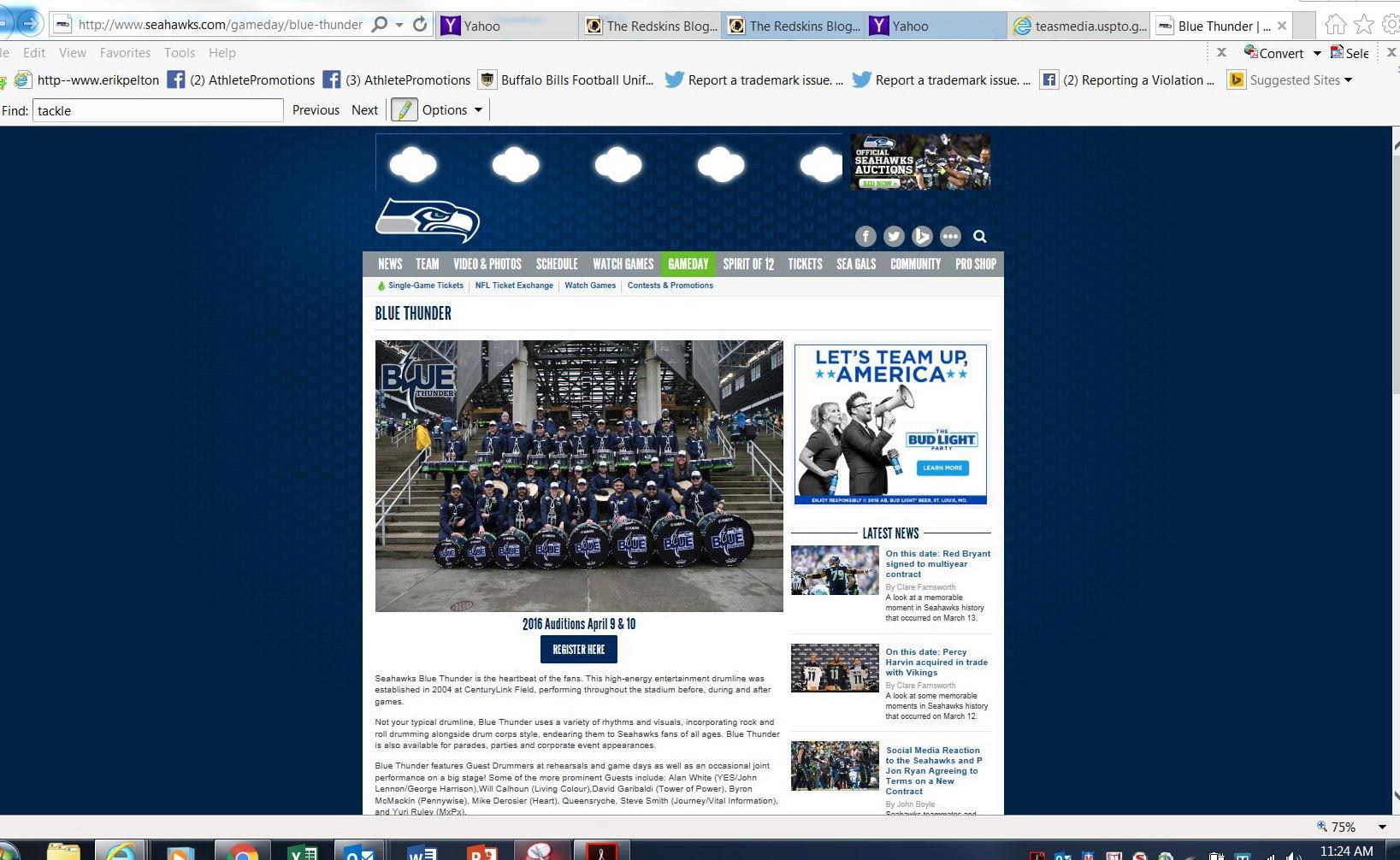 According to the application, the team has been using the mark at least as early as August 2004. According to the specimen, BLUE THUNDER is "not your typical drumline" and "uses a variety of rhythms and visuals, incorporating rock and roll drumming alongside drum corps style." Apparently the band does parades, parties, and corporate events as well.
If the Seahawks are successful in registering this mark, the team will obtain the exclusive, nationwide right to use the term BLUE THUNDER in relation to the services listed on the application (with few exceptions).