A mobile application's icon is the first thing one typically notices about an app when an app is downloaded or a phone opened. The distinctive little square, full of color and shapes, is extremely important to a company's branding. Therefore, it's no surprise to see many companies filing federal trademark applications to protect the look of these icons.
For example, on May 5th
BuzzFeed, Inc.
filed a federal trademark
application
for the leaping dog silhouette seen below.
BuzzFeed filed this application in Class 041 for "[e]ntertainment media production and distribution services for motion pictures, television and internet media content." The application lists a first use date of October 2, 2014.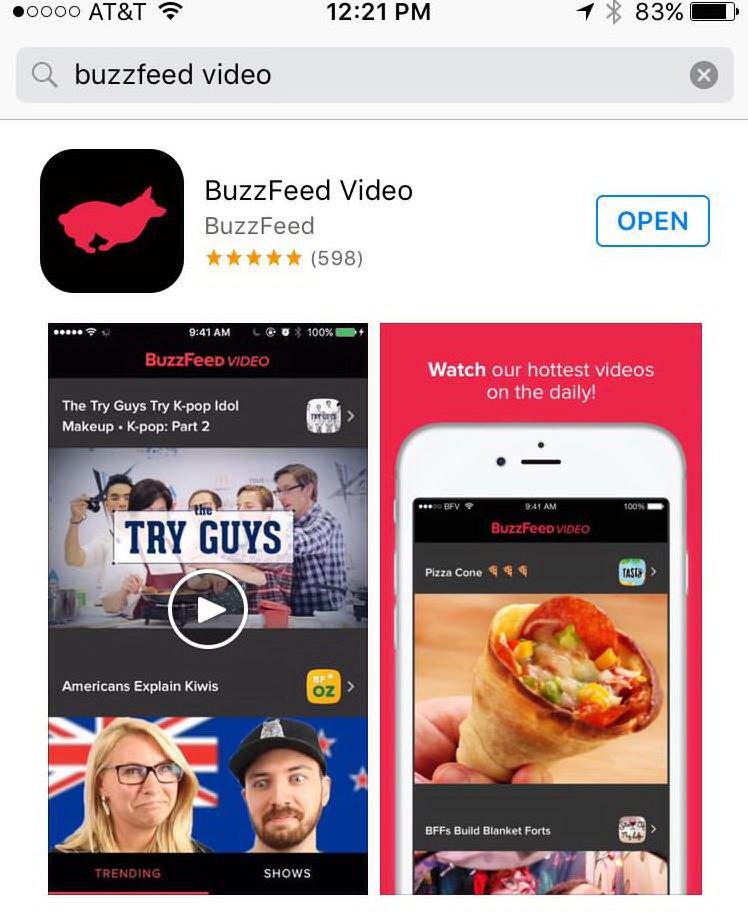 According to the specimen submitted with the application (seen above), this dog silhouette is used with company's BuzzFeed Video mobile application.
This is not the first trademark application for a mobile application icon that's been featured on this blog. Back in August 2015, days before the special event where Apple announced the iPhone 6S and iPhone 6S Plus, Apple filed a federal trademark application for its "
Activity
" app icon.
Given the popularity and importance of mobile apps, expect to see more and more companies file trademark applications for their icons in the future.