Last Friday, my girlfriend sent me an article about November 6th being "Love Your Lawyer Day." That was news to me. Apparently, a lawyer-marketer in Florida created the "
holiday
" to help offset the negative views of attorneys generally held by the public.
On that same day, the American Lawyers Public Image Association (
ALPIA
), the association created by the lawyer-marketer, filed a federal trademark
application
for LOVE YOUR LAWYER DAY and listed "[p]ublic relations" as the services offered under the mark. The application indicates the ALPIA first started marketing this "holiday" on October 22, 2015.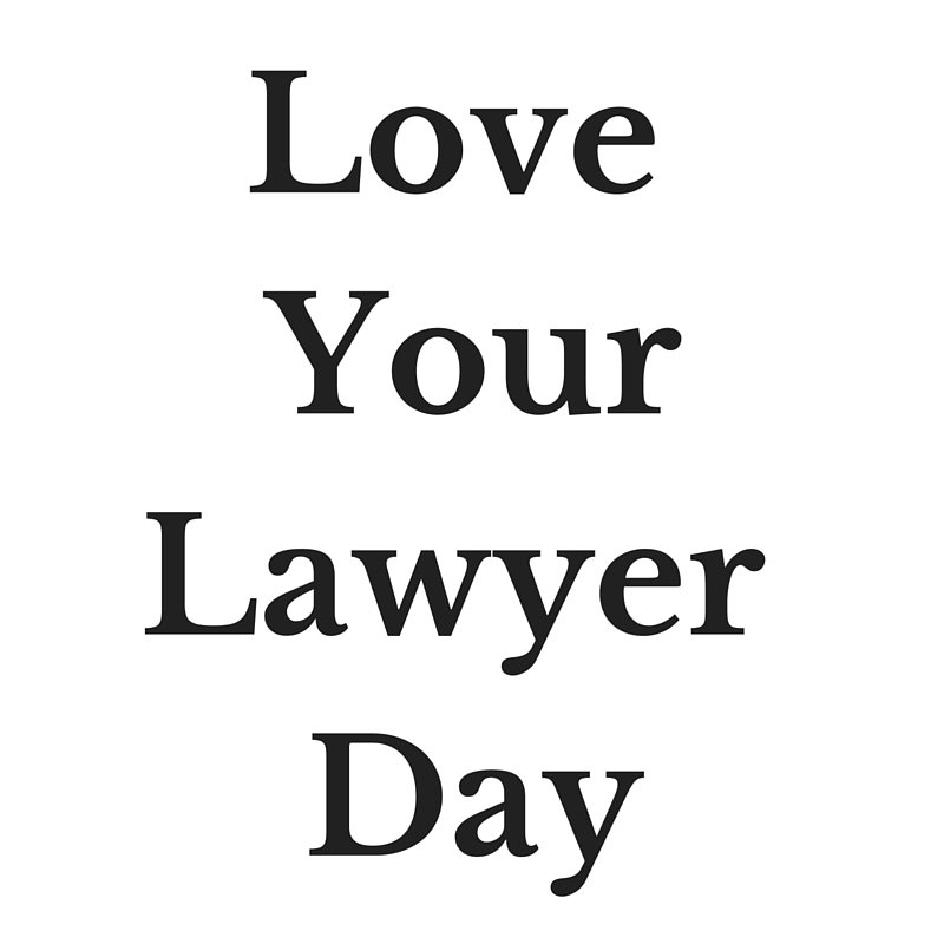 Ironically, for an application filed by a lawyer, for lawyers, by a lawyer marketing association, for a LOVE YOUR LAWYER DAY mark, the application has a glaring deficiency. The specimen for this application (which is supposed to show the mark being used in commerce on the associated goods or services) is shown above but is not sufficient.
According to
TMEP
1301.04, a specimen for a service mark
"

must show proper use in commerce of the mark, which may be established by (1) showing the mark used or displayed as a service mark in the sale of the services, which includes use in the course of rendering or performing the services, or (2) showing the mark used or displayed in

advertising

the services, which encompasses marketing and promotional materials."
A textual display of the mark with nothing more may be sufficient for the drawing, but not the specimen. This application will get an Office Action in approximately three months when it is assigned to an examining attorney at the Trademark Office. That Office Action will request a substitute specimen that actually shows the mark being used in commerce in relation to public relations services.

Fortunately

, from the looks of the ALPIA's website, it has some decent specimen material it can submit as a

substitute

, although it should have just submitted those materials with the application in the first place.