Trademark applications for beers are some of the most
common
trademark applications these days. Almost every day multiple applications are filed for the delicious beverage. July 30th was no different. On that day, a brewery in Washington filed a federal trademark application for
JUMBO JUICE
in as it relates to a variety of beers in Class 032.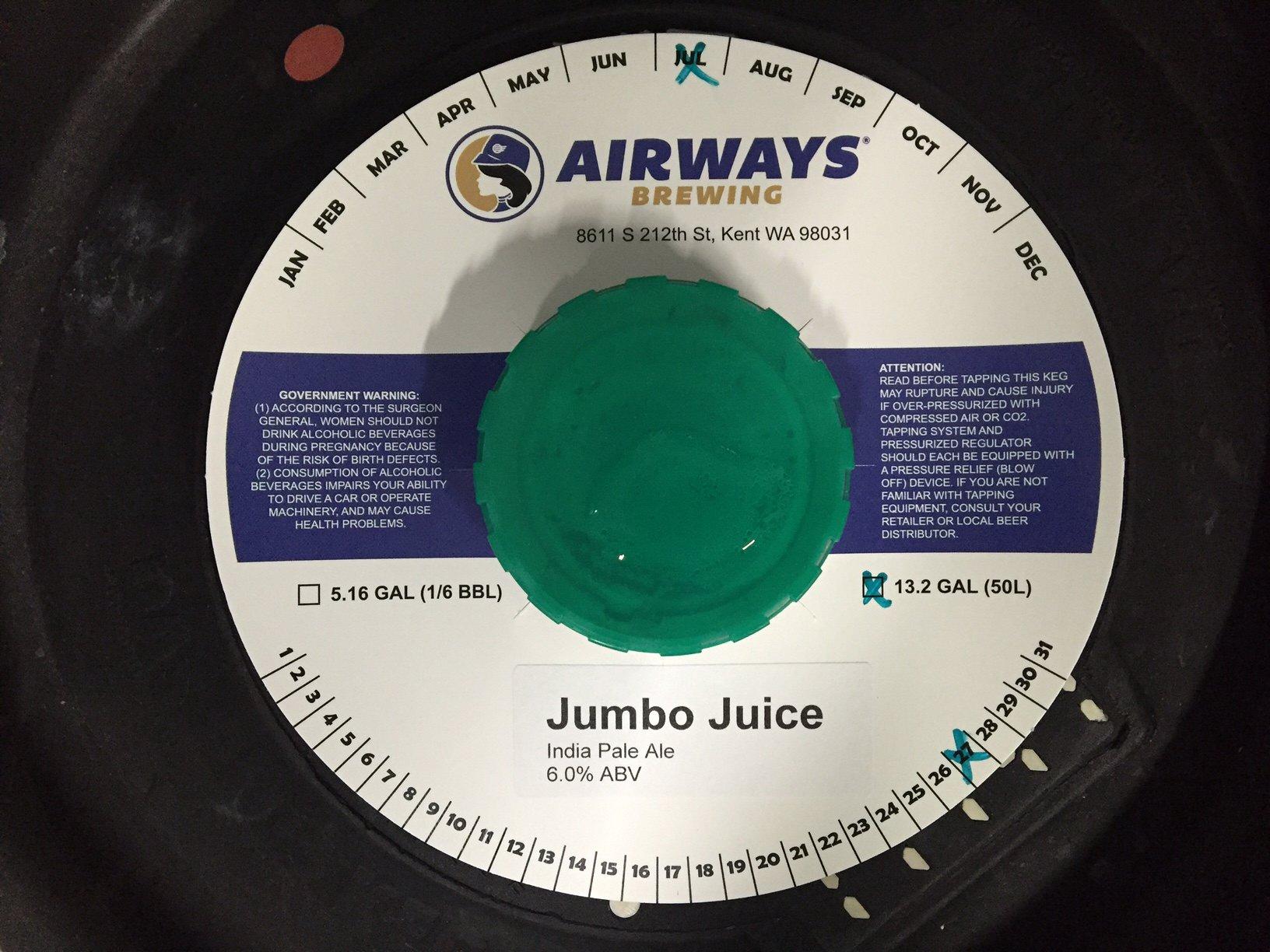 Does JUMBO JUICE remind you of a particular smoothie company?
Jamba Juice
, maybe? Is the similarity enough to cause a likelihood of confusion between the marks? If so, the U.S. Patent and Trademark Office (USPTO) could refuse to register JUMBO JUICE due to Jamba Juice Company's pre-existing registration for
JAMBA JUICE
in Class 032 for "
fruit and vegetable juices, drinks and smoothies[.]"
When determining whether two marks are similar enough to result in a likelihood of confusion, the USPTO will examine the several factors set forth in
In re E.I. du Pont Nemours & Co.
, 476 F.2d 1357, 177 USPQ 563 (C.C.P.A. 1973). Although that case set forth multiple factors, the two key factors are (1) the similarity or dissimilarity of the marks in their entireties as to appearance, sound, connotation and commercial impression and (2) the relatedness of the goods or services as described in the application
and
registration(s).
In this case, there's no question that JUMBO JUICE and JAMBA JUICE are very similar in their appearance. The only difference between the marks is one letter. Arguments can be made that the sound and commercial impression are different, but I think this factor would weigh in favor of finding a likelihood of confusion.
However, the key factor in this analysis will be the relatedness of beers and smoothies. In determining whether particular goods or services are related,

"[i]
t is sufficient that the goods and/or services of the applicant and the registrant are related in some manner or that the conditions surrounding their marketing are such that they are likely to be encountered by the same persons under circumstances that, because of the marks used in connection therewith, would lead to the mistaken belief that they originate from the same source." TMEP 1207.01(a)(i).
What do you think? Would you be confused as to whether JUMBO JUICE is a beer sold by Jamba Juice?
I don't think so. It's not often you see beer and smoothies marketed together or sold by the same company. These are two distinct types of goods marketed in different ways and under different circumstances.
While the USPTO has found beer and wine related enough to support a likelihood of confusion (partly because they are both sold in liquor stores), I am not aware of the USPTO drawing the same line between smoothies and beer. Thus, I do not think the USPTO will cite Jamba Juice's registration against JUMBO JUICE.