In a sign of the times, a federal trademark
application
for EMOJI CARDS was filed by Spicy Doodles Gaming, Inc. in Long Beach, California on August 3rd.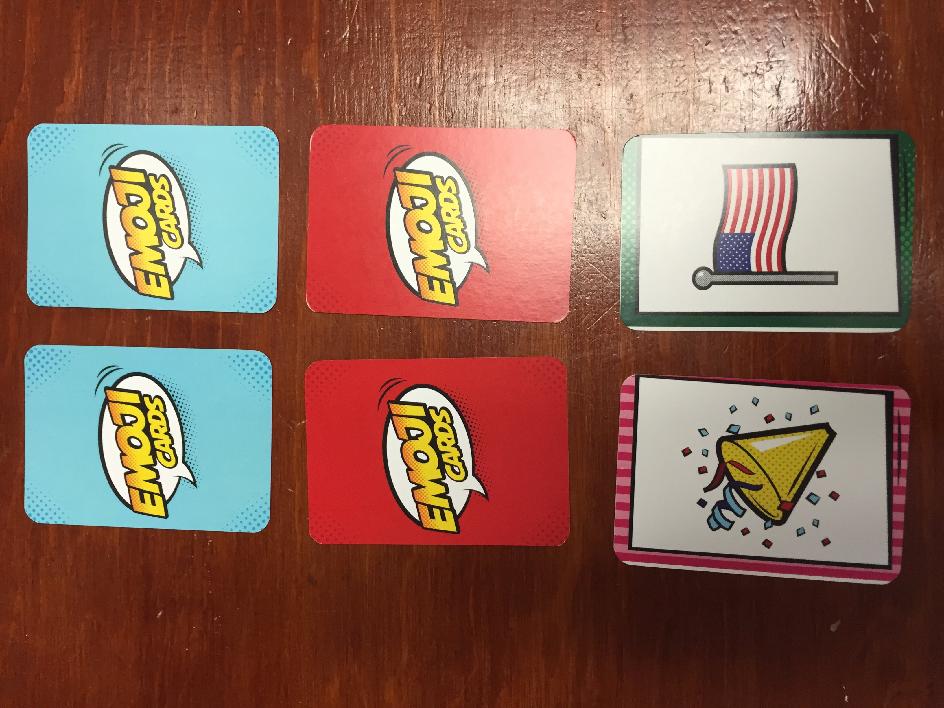 The goods listed on the application are
Collectable trading cards; Educational publications, namely, educational learning cards, flash cards, activity cards, workbooks, textbooks, activity books, story books, puzzle books, printed puzzles, teacher guides, manuals, posters and educational booklets in the field of symbols; Picture cards; Trading cards;

Card games; Educational card games; Game cards; Playing cards; Playing cards and card games; Trading card games; Trivia game played with cards and game components[.]
According to the game's Kickstarter
page
, the point of the game is to "[u]se cards of your favorite emoji to get your team to guess pop culture clues." What a time to be alive.
Will the game be successful? According to the Kickstarter page, the game raised over $20,809 from 251 people in less than a month. Apparently even Mark Cuban tweeted about it.
If you were thinking about making your own "Emoji Cards" game related to any of the goods listed above, your time may have passed.