For all those fans of The Godfather who also dreamed of becoming a Christmas ornament tycoon, you are now out of luck (although you probably couldn't have sold "The Godfather" ornaments before this application without receiving a cease and desist).
On August 7th, Paramount Pictures Corporation filed a federal trademark
application
for THE GODFATHER as it relates to "Christmas tree ornaments[.]"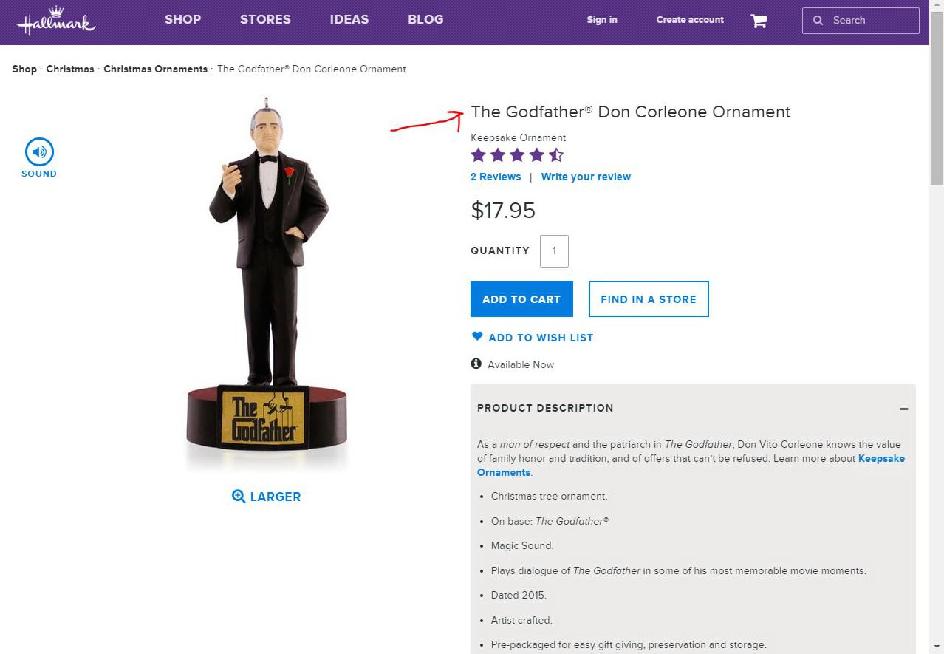 Paramount Pictures first started using THE GODFATHER on Christmas tree ornaments on July 15, 2015 and submitted the above screenshot as proof.
With Christmas quickly approaching, here is a classic gift idea for the Godfather fan in your life. But seriously - will people actually pay $17.95 to hang a Godfather ornament on their tree?