On August 15, Hunkappella, LLC filed a federal trademark
application
for HUNKAPPELLA as it relates to
Entertainment services in the nature of live audio performances by a cappella singers; Entertainment services in the nature of live musical performances; Entertainment services in the nature of presenting live musical performances.
Not surprisingly, this trademark was filed by a Los Angeles based
business
that books groups of shirtless men to sing a cappella songs.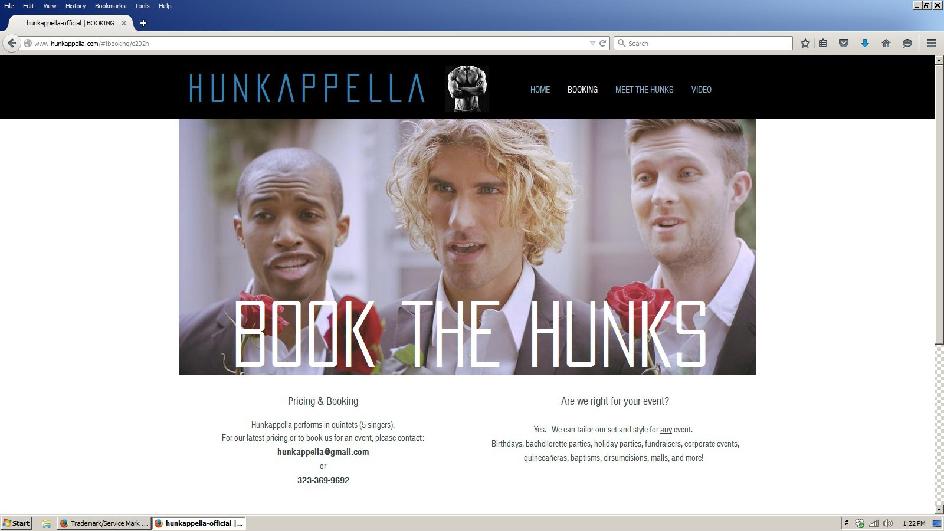 From a trademark perspective, HUNKAPPELLA is a great choice. The combination of terms probably makes this a "suggestive" trademark, which can be registered without proof of secondary meaning (unlike descriptive terms, which require secondary meaning). The Trademark Office describes suggestive trademarks as those that "
when applied to the goods or services at issue, require imagination, thought, or perception to reach a conclusion as to the nature of those goods or services." TMEP 1209.01(a).
A tip to those trying to determine a name for your new business - make up a word or use something suggestive like the Hunkappealla folks. Made up trademarks, or trademarks that have nothing to do with one's goods or services, are unlikely to be in use already (giving you priority and reducing your risk of infringement) and are easier to register with the Trademark Office.
As for those Los Angeles residents looking for some new party entertainment, you now apparently have another option in HUNKAPPELLA.