It's 2016. Federal trademarks applications for
SELFIE
- and
EMOJI
-related marks are commonplace (for better or for worse). Continuing with that trend and taking a shot at Donald Trump (I think?), a company in Louisiana filed a federal trademark application for
TRUMPMOJI
on April 10th.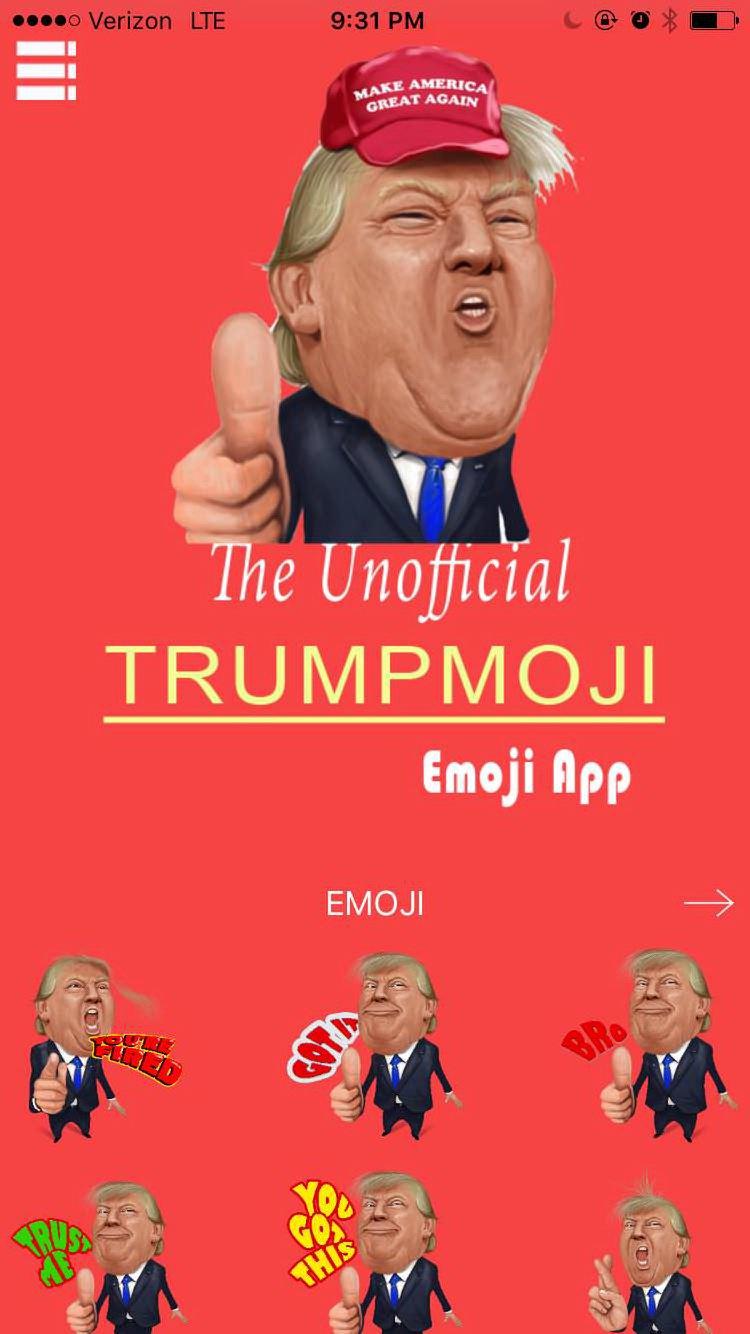 The applicant filed this trademark application in Class 009 for
"[c]

omputer application software for mobile phones, namely, software for sharing information on social media; [c]omputer graphics software; [d]ownloadable computer graphics; [d]ownloadable graphics for mobile phones." This first use date is listed as March 29, 2016.
While hilarious, this application has a problem. Section 2(c) of the Trademark Act is an absolute bar on the registration of marks that consist of the
name of a living individual unless that individual provides his or her written consent to the U.S. Patent and Trademark Office (which Donald Trump did not do here, obviously).
The fact that this application is for TRUMPMOJI and not DONALD TRUMP does not make a difference. The Trademark Office makes it clear "Section 2(c) applies not only to full names, but also first names, surnames, shortened names, pseudonyms, stage names, titles, or nicknames." TMEP 1206.01. For example, trademark applications for OBAMA PAJAMA, OBAMA BAHAMA PAJAMAS, and BARACK'S JOCKS DRESS TO THE LEFT were all refused registration under SEction 2(c).

See
In re Hoefflin
, 97 USPQ2d 1174, 1177-78 (TTAB 2010).
Candidates for political office are generally reluctant to bring legal action to prevent the use of their name (although this is Donald Trump), so this company's TRUMPMOJI app may continue to exist. As far as obtaining a federal trademark registration for the name, however, that is extremely unlikely. Unfortunately for the applicant, that means the $225 nonrefundable filing fee submitted with this application is all but lost.