Five day ago,
Instagram, LLC
released an update to its popular social networking application that changed, among other things, the application's logo. People were
not happy
with the look (seen below).
I wondered how long it would take Instagram to file federal trademark applications for the new look. A search of the U.S. Patent and Trademark Office's database on May 11th did not reveal any filings (although a search on that date was current only as of May 6th due to a typical five day lag between the time a trademark application is filed and the time it appears in the database).
As of today, the trademark filings from May 11th are uploaded and it turns out Instagram did file eight federal trademark applications for the new logo on the date the update was released to the public.
Instagram filed the applications in eight different classes of goods and services, with each class listed on a separate application (hence the eight applications). As I've blogged about
before
, this was probably a strategic move.
The goods and services listed on the applications range from social networking services (Class 045), to design and development of computer software (Class 042), photo sharing and video sharing services (Class 038), promoting the goods and services of others via computer and communication networks (Class 035), and downloadable computer software (009).
The other three applications are for the company's
Layout
,
Boomerang
, and
Hyperlapse
logos (seen to the right of the new logo below). These applications were filed in Class 009 for computer software.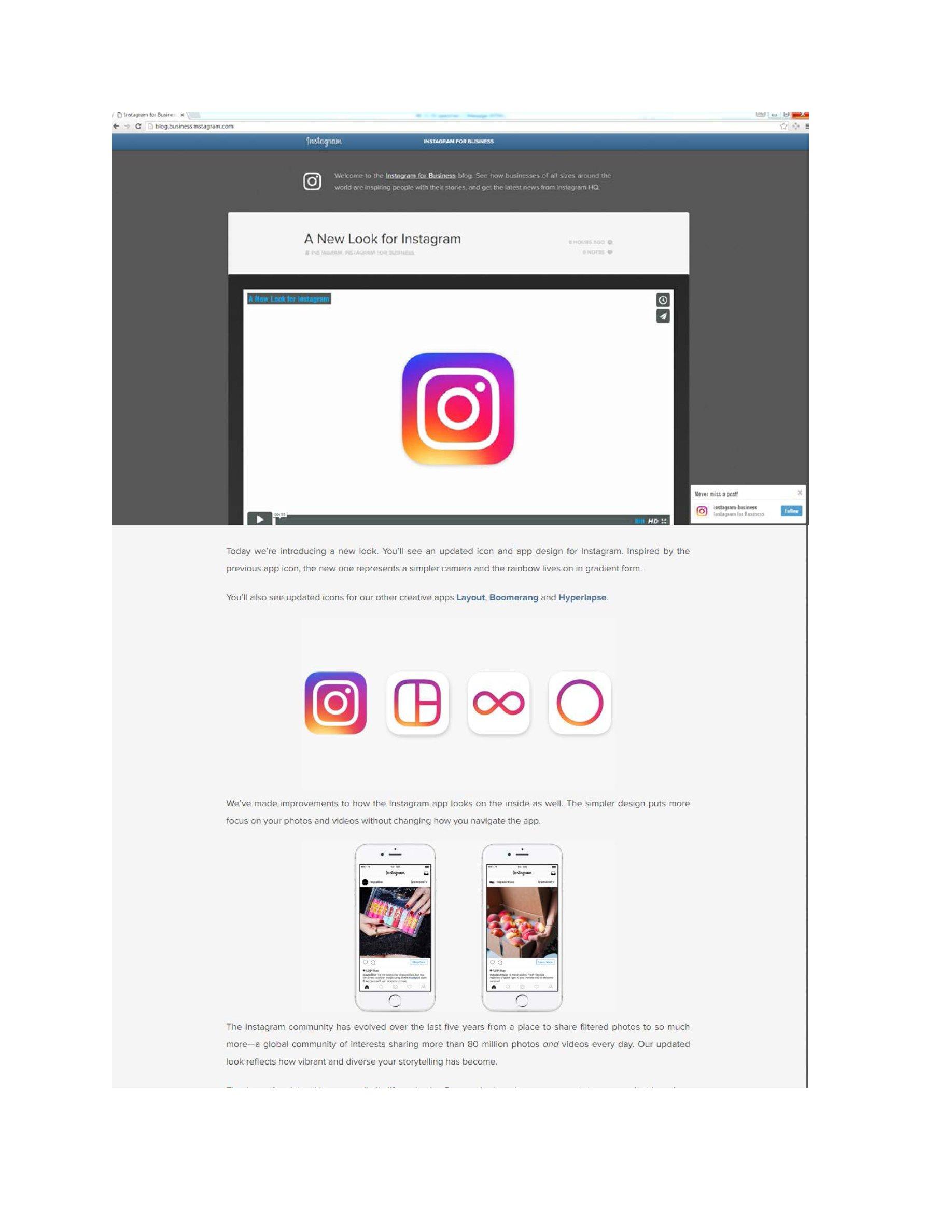 Interesting note - Instagram filed foreign trademark applications for the new logo in Jamaica on November 25, 2015 and is relying on that date as its priority date under Section 44(d) of the
Lanham Act
.