On October 1st, the Southern Tier Brewing Company, LLC filed a federal trademark
application
for the stylized SOUTHERN TIER BREWING COMPANY logo seen below as it relates "[e]quiment sold as a unit for playing tossing games" (aka cornhole).
Why does the Southern Tier Brewing Company feel the need to file a trademark application specifically for cornhole boards? The move is probably designed to give them a leg up in fighting any unauthorized distributors of cornhole boards that bear the company's trademark.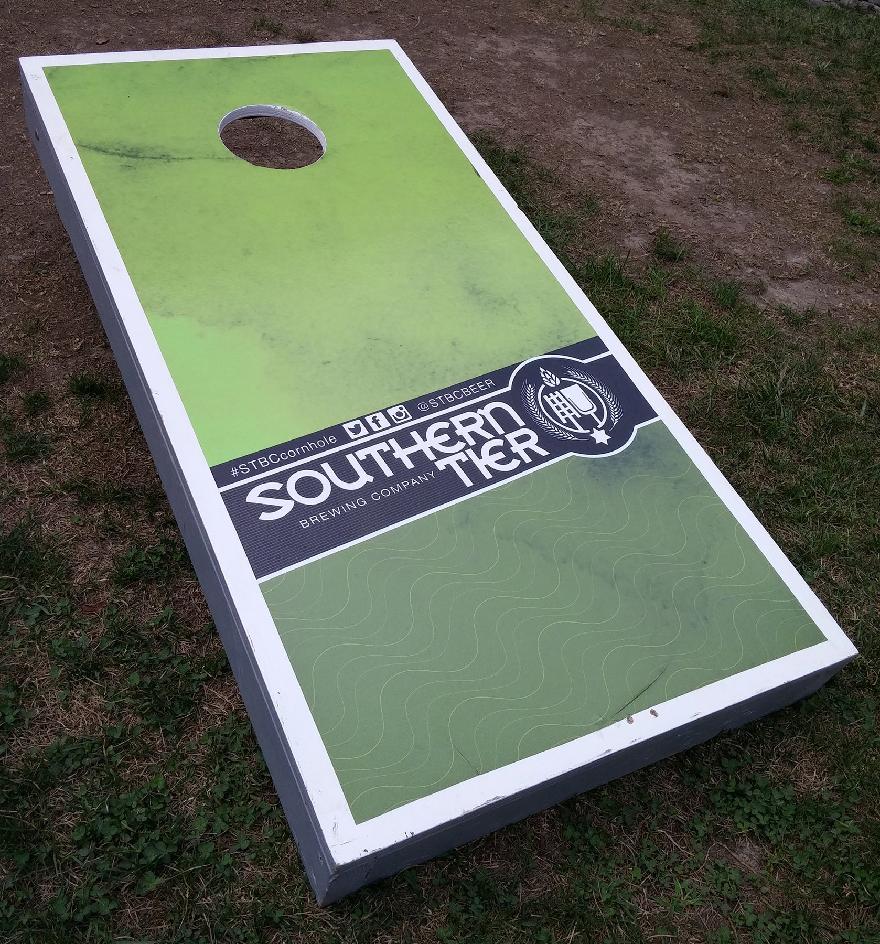 While Southern Tier would have some legal rights to prevent such unauthorized use even without this registration, the registration will act as an extremely persuasive deterrent if attached to a cease and desist letter. Additionally, the Trademark Office will use this application as a basis for denying the registration of any similar names and logos if used on anything related to cornhole boards (because Section 2(d) of the Trademark Act prohibits the registration of a trademark that is confusingly similar to a previously filed mark).
This trademark filing is also an important warning to individuals and companies that create cornhole boards, apparel, or other items bearing the trademarks of others. Most companies are very aggressive in protecting their brand and will go after sellers of unauthorized products. Such sales can even result in criminal liability. Do not create items bearing the trademarks of others without seeking a license from the trademark owner (or at least speaking with a trademark attorney first).