If you wanted to call your golf cart cover a "golf cart poncho" you may be out of luck. On October 24th, a company based in New Hampshire filed a federal trademark
application
for GOLF CART PONCHO as it relates to "[f]itted covers for motorized golf cart vehicles[.]"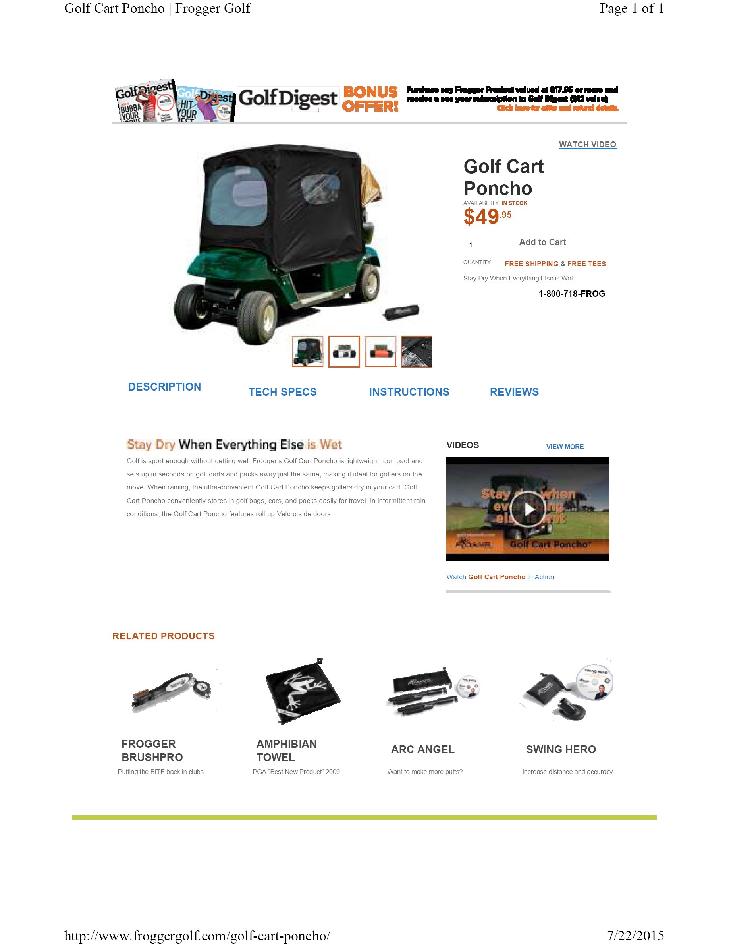 According to the trademark application, the New Hampshire company has been selling these golf cart ponchos since June 2012. If the company is successful in obtaining this registration, they will obtain the exclusive right to use the term GOLF CART PONCHO to describe anything related to covers for golf carts.
My only question about the application is this - how do you get out of the cart when the poncho is on? Also, any descriptiveness issue here?