Earlier this week, I
blogged
about Daniel Lara and Josh Holz filing federal trademark applications for DAMN DANIEL with the United States Patent and Trademark Office. Well, the teens are back at it again.
On February 26th, two days after the
DAMN DANIEL
filings, the teens filed federal trademark applications for
BACK AT IT AGAIN
and
DAMN DANIEL BACK AT IT AGAIN
. These phrases are repeated over and over in the popular internet
video
released by Josh last month.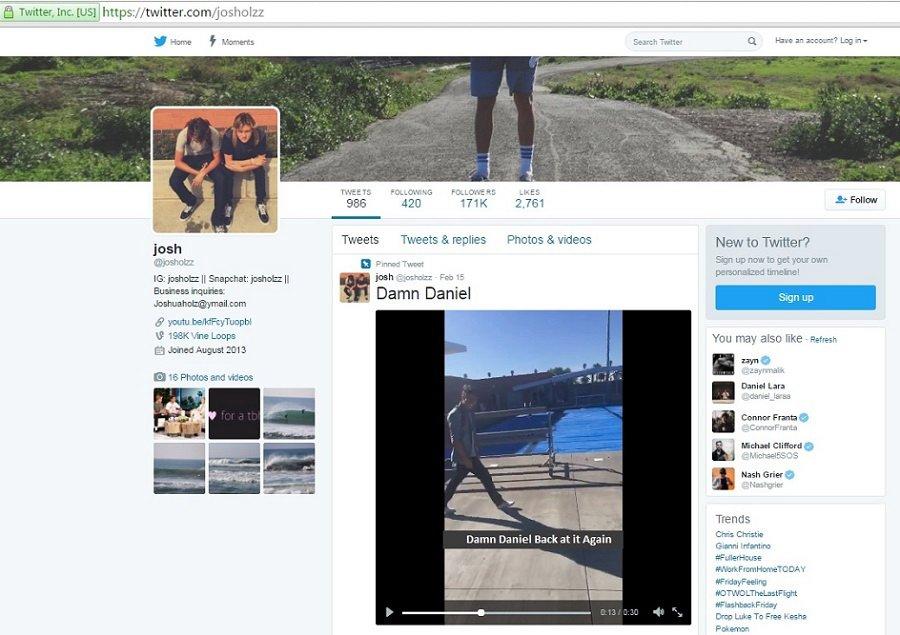 The teens filed these trademark applications in Class 025 for "[c]lothing, footwear, headgear" and in Class 041 for "[s]ervices having the basic aim of the entertainment, amusement or recreation of people." The entertainment services in Class 041 list a first use date of February 15, 2016 (the date Josh Holz posted the video to Twitter). According to the applications, the teens are not yet using the trademarks on the apparel listed in Class 025.
As mentioned in my previous post, the teens will obtain the exclusive, nationwide right to use the term BACK AT IT AGAIN and DAMN DANIEL BACK AT IT AGAIN on these goods and services if these applications mature into a federal trademark registration.