On March 16th, the popular spinning franchise SoulCycle filed a federal trademark
application
for the yellow wheel seen below (they did claim yellow as a feature of the mark).
The services listed on the application are too numerous to cleanly list, but are all in Class 041 for a variety of fitness and entertainment services. Examples include "[p]hysical fitness training services...physical fitness conditioning classes...providing podcasts via video and audio in the fields of exercise..[and] the production and distribution of a television channel, in the fields of exercise fitness, wellness and personal development." The company also filed trademark applications for the same design related to a variety of fitness
software
in Class 009 and
clothing
in Class 025 on the same day.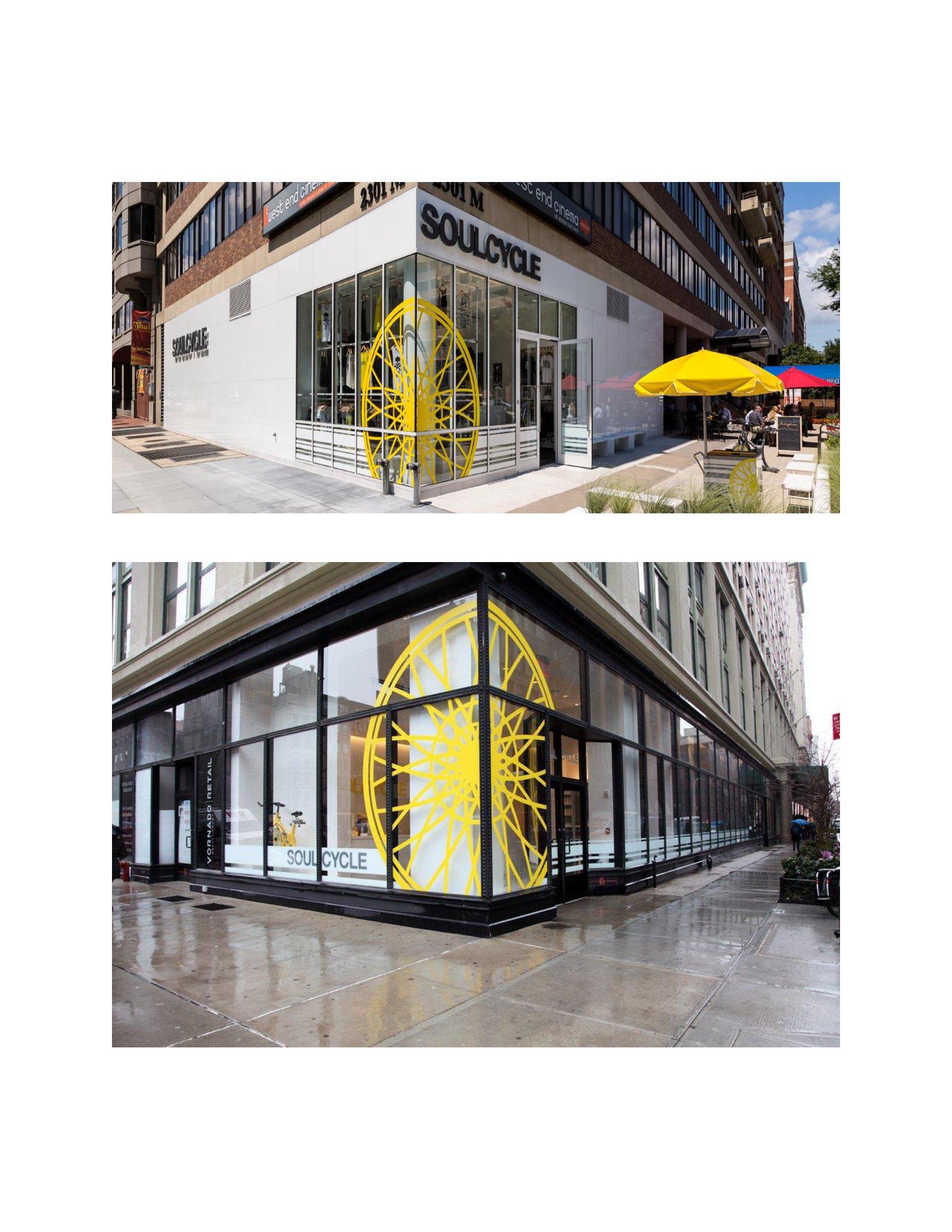 The application lists a first use date of May 2006 [I had no idea SoulCycle has been around so long -
ed.
]. According to my two minute Google research, the yellow wheel adorns SoulCycle spinning bikes, storefronts, and the company's
website
.
Another quick search of the United States Patent and Trademark Office's website revealed the company holds 59 live trademark applications or registrations for mainly a variety of SOUL- and bike wheel related marks.