On May 27th, two enterprising individuals from Brooklyn, New York filed a federal trademark application for
DRUNKEN FRUIT
. The individuals filed the application in Class 029 for "[f]ruit preserved in alcohol; [f]ruits preserved in alcohol; [f]ruits in preserved form." Sounds pretty good to me.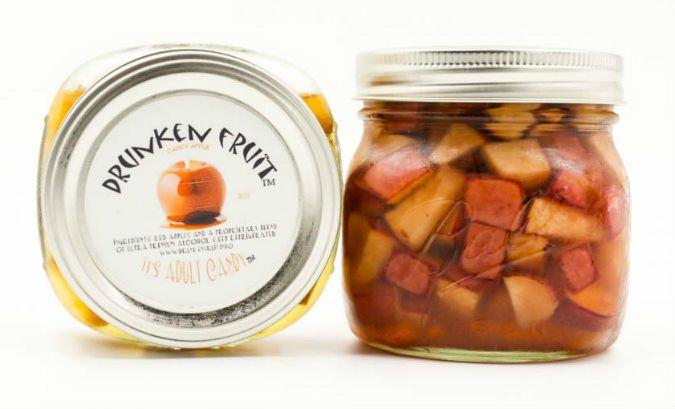 Is the trademark merely descriptive though? A mark is merely descriptive "if it describes an ingredient, quality, characteristic, function, feature, purpose, or use of the specified goods or services."
TMEP 1209.01(b)
. I have a feeling the Trademark Office will deem DRUNKEN FRUIT to be merely descriptive of an ingredient, quality, or characteristic of the underlying goods (namely, fruits preserved in alcohol).
Merely descriptive terms cannot be registered as trademarks under Section 2(e)(1) of the Trademark Act until and unless they acquire distinctiveness in the marketplace.
This application's saving grace may be the fact that this trademark has apparently been in use since June 2008. Under Section 2(f) of the Trademark Act, if the applicants can show "proof of substantially exclusive and continuous use" of the mark "in commerce for the five years before the date on which the claim of distinctiveness is made," the Trademark Office will accept such use as prima facie evidence of the fact that the mark has become distinctive as applied to the applicant's goods (aka the mark has "acquired distinctiveness"). A showing of acquired distinctiveness is required to register a merely descriptive term as a trademark.
The applicants did not make the 2(f) claim on the application, but may do so if the examining attorney at the Trademark Office deems this mark merely descriptive. On another note - where can I buy this?