The success of Pok
é
mon's revitalization through the extremely popular
Pok

é

mon Go
app might be spurring the redevelopment of another 1990's classic - the Tamagotchi.
On July 15th,
Kabushiki Kaisha Bandai
(a Japanese toy company that owns the original
TAMAGOTCHI
trademark registrations from the 90's), in conjunction with
WiZ CO., LTD.
(what appears to be a Japanese toy and mobile content development company), filed a federal trademark registration for
MY TAMAGOTCHI FOREVER
. The companies filed the application in two different classes for the following goods and services:
Class 009 for "Computer game programs; computer game software; interactive multimedia computer game programs; downloadable computer game software used and played on mobile and cellular telephones, handheld computers, handheld consoles, home consoles, personal computers and personal digital assistants; downloadable computer game programs; downloadable computer game software via a global computer network and wireless devices; video game software;" and
Class 041 for

"

Entertainment services, namely, providing non-downloadable computer games that may be accessed network-wide by network users via mobile phones and computers; providing non-downloadable computer games via network between communications networks and computers."
Both classes were filed on an intent-to-use basis, meaning the companies are [probably] not using MY TAMAGOTCHI FOREVER in commerce yet, but have a bona fide intention to do so in the near future.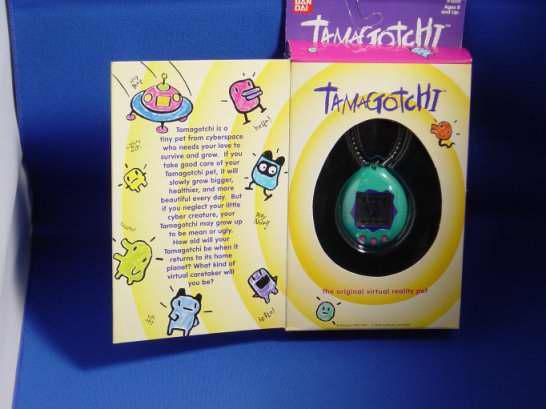 The goods and services listed in this application sound a lot like some sort of mobile game. Will we soon be able to care for Tamagotchis on our mobile phone like we did on those
rudimentary
plastic eggs in the 90's? Will the app incorporate augmented reality like

Pok
é
mon Go? Will we see MY TAMAGOTCHI FOREVER in the App Store soon? Only time will tell.