On July 6th, Victoria Secret Stores Brand Management, Inc. filed a trademark application for VICTORIA SECRET SPORT as it relates to "[o]

nline social networking services in the field of athletic apparel, fitness and sports[.]" Victoria Secret submitted a picture of the brand's Facebook page as a specimen of use, which

Victoria

Secret claimed to be using since August of 2011.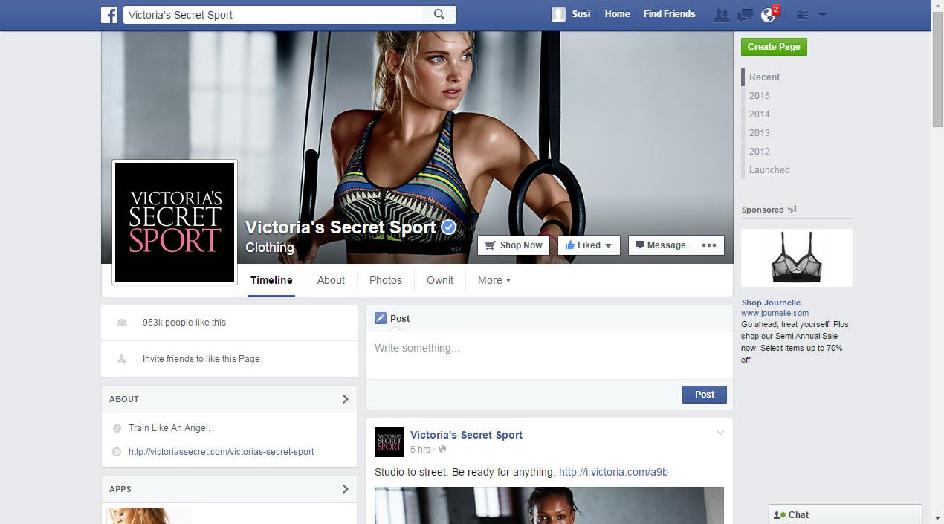 Although Victoria Secret likely had strong legal protection for its mark even without the registration for VICTORIA SECRET SPORT as it relates to online social networking, applications like this show the extent many brands take to fully protect, as much as possible, their valuable brand name (the amount of money they make, of course, contributes to the number of trademark applications they file).
While not every use of "Victoria Secret Sport" in conjunction with an online network site will lead to liability, be wary of using this term as the title of an online social networking page or handle. Even with a defense, a trademark dispute with a large company (
especially
one with a pending trademark registration), is not something with which you want to be involved.