The 2016 presidential campaign trail is heating up and Donald Trump has been front and center. On August 13th, he filed a federal trademark
application
for TRUMP across seven different classes covering a variety of campaign materials (the $1,925.00 filing fee is nothing to him!).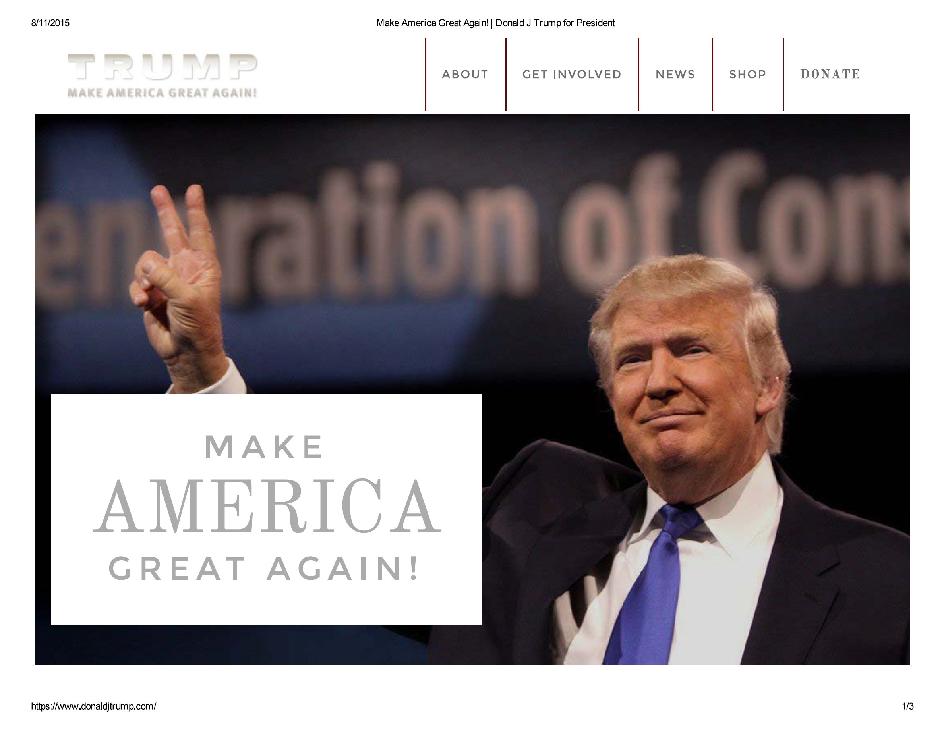 Among the items Trump sought to protect with this trademark filing are bumper stickers and decals, placards, pamphlets, advertising signs, various clothing items, and campaign buttons. He also sought to protect the use of TRUMP as it relates to fundraising for campaign services, political campaign services, and online social networking services in the field of politics and political campaigns.
How do we know the real Donald Trump is behind this trademark filing? Section 2(c) of the Trademark Act prohibits the registration of a trademark containing the name, portrait, or signature of a living individual without that individual's written consent (see also TMEP 813). Thus, Trump's written consent must be filed with the application above (we've seen this before with
Kris Jenner
). For those interested in seeing Trump's signature, you can view it
here
.
For those of you Trump fans planning to market your own TRUMP-related campaign materials, think again. If this application registers in approximately 9-12 months (just in time for the election), Trump will secure the exclusive, nationwide right to use TRUMP on the materials listed in the registration.
Trump also filed two different federal trademark
applications
for his slogan MAKE AMERICA GREAT AGAIN on August 13th related to similar campaign materials.