On February 4th, Alfred Hitchcock, LLC, the legal
entity
that owns the
rights
to Alfred Hitchcock's works and is operated by his estate, filed multiple trademark
applications
at the U.S. Patent and Trademark Office for the late director's name (word marks) and for the logo seen below (design marks).
Both the word mark applications and the design mark applications were filed in the same classes of goods and services. The applications seek to protect the use of the name ALFRED HITCHCOCK and the logo seen above on recordings of motion pictures and TV shows, computer software, jewelry, clothing, toys, and wines and liqueurs. The
applications
for these goods were filed on a intent-to-use basis, meaning the estate is not using the trademarks on these items in commerce yet, but has a bona fide intention to do so soon.
Further, the estate is actively engaged in the licensing of photographs, as seen below, and filed a word mark
application
and design mark
application
in Class 045 for the "[l]icensing of intellectual property."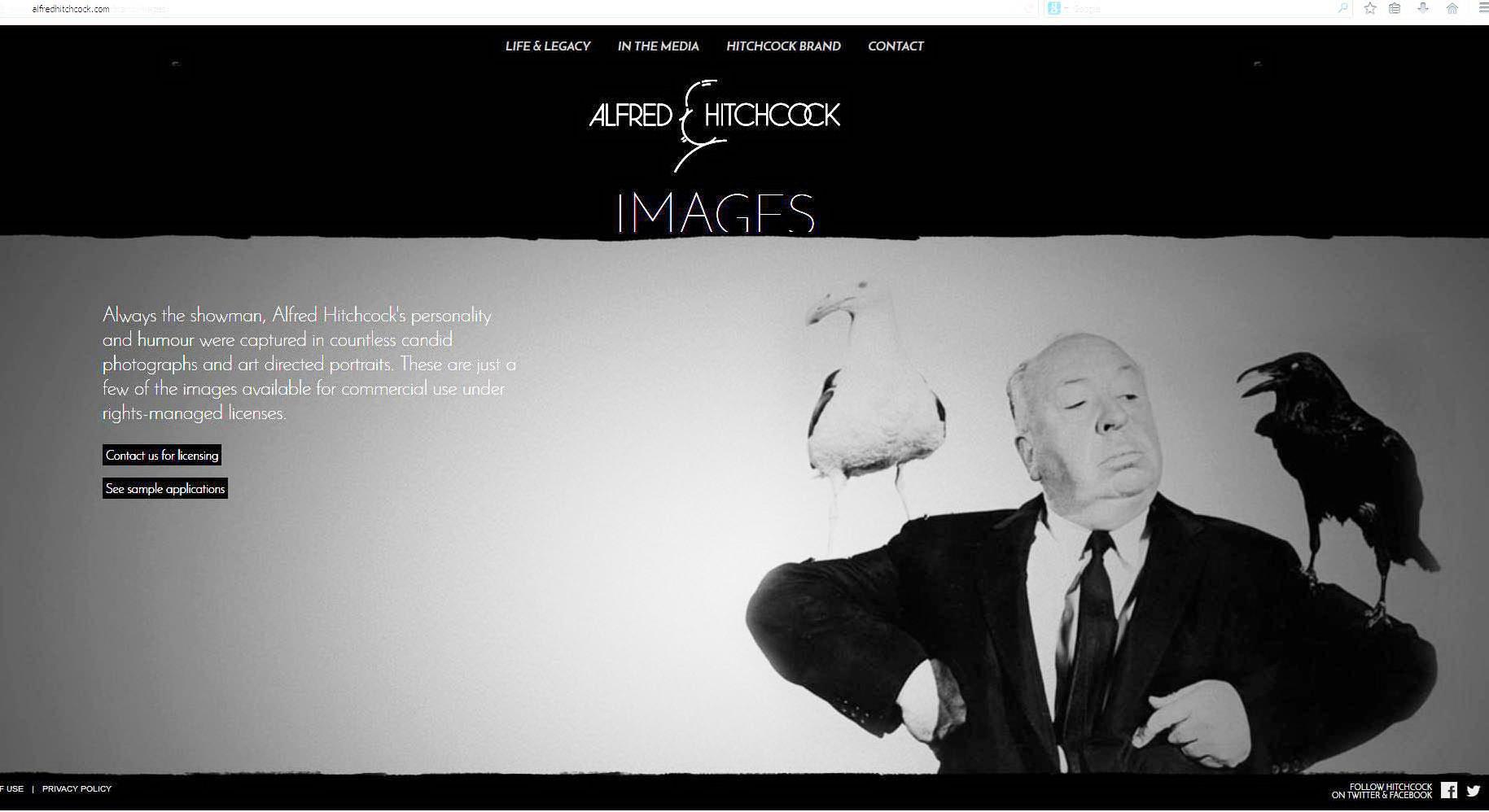 Alfred Hitchcock, LLC owns two other trademark registrations, one for
ALFRED HITCHOCK'S
in Class 016 for "series of mystery books and periodicals; namely, mystery magazines" and the other for
ALFRED HITCHCOCK PRESENTS
in Class 009 for
"

a Series of Motion Picture Films for Theatrical and Television Use; a Series of Pre-Recorded Phonograph Records and Pre-Recorded Audio and Video Magnetic Tapes in Cartridges and Cassettes; Optical Viewers for Three-Dimensional Graphic Representations and Pictorial Inserts Therefore[.]"
The use of a deceased celebrity's name and likeness is also protected by right of publicity laws, which vary from state to state, but it is not uncommon to see estates supplement such rights by seeking federal trademark registrations such as these. In other words, just because an estate has not filed a trademark application for a celebrity's name on certain goods or services does not mean use of the name by another is lawful.