A couple weeks ago, I
blogged
about DJ Khaled filing a federal trademark application for WE THE BEST related to music recordings and entertainment services. The phrase is commonly used by the artist to promote himself, namely on social media.
Those of you who follow DJ Khaled on social media know WE THE BEST is only one of the phrases the DJ uses to promote himself. On February 12th, he filed 9 other federal trademark applications for his other common phrases, seen below, including
KEYS TO MORE SUCCESS
,
ANOTHER ONE
, and
BLESS UP
.
The first three marks seen above were filed in Class 041 for a variety of entertainment and education services. The last seven applications were filed in Class 025 for "[s]hirts, tops, headwear, and footwear" (the application for ANOTHER ONE was filed in both Class 041 and Class 025).
According to the applications, DJ Khaled is currently using all of these trademarks in commerce, with the earliest date of use being 2003 (for
KEYS TO MORE SUCCESS
) and the most recent date being just December of last year (for most of the applications in Class 025).
DJ Khaled even went so far as to file a trademark application the emoji key seen above in Class 041. The specimen of use for that trademark (i.e. evidence showing use of the mark in commerce) is shown below.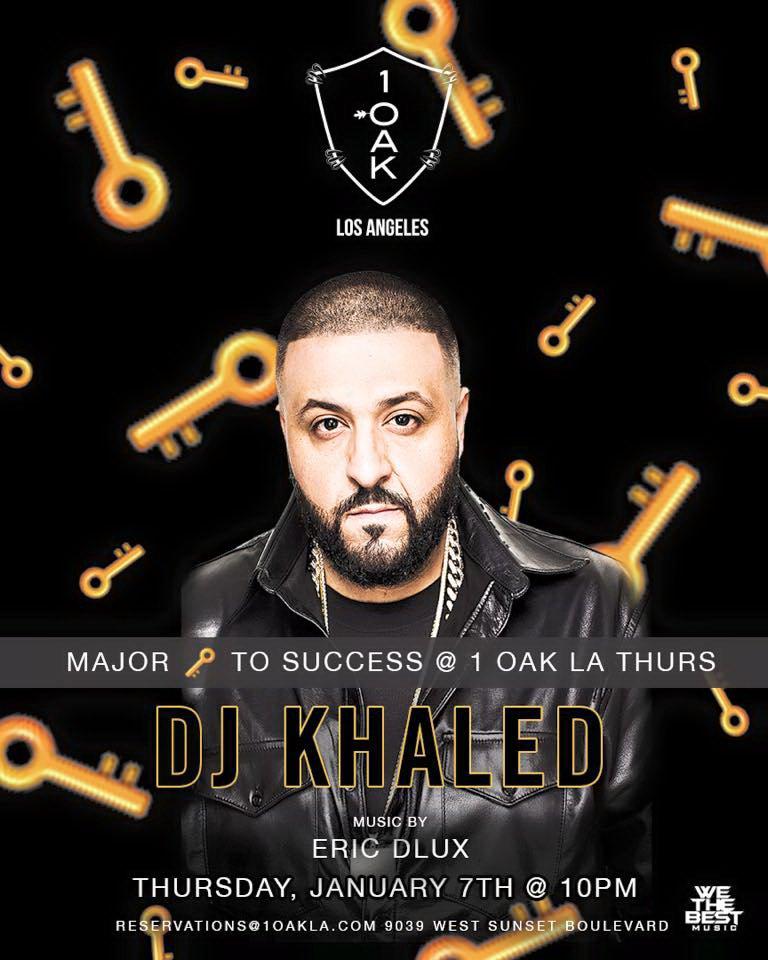 As with his previous trademark application in late January, all these applications were filed by
Sedlmayr & Associates
. If the applications filed by DJ Khaled mature into registrations, he will obtain the exclusive, nationwide right to use the terms (and emoji "key") on the goods and services listed in the respective applications. And that's a major key to success.