On September 23rd, a company in Pennsylvania called TailDating, LLC filed a federal trademark
application
for TAILDATING as it relates to
"[s]

pecial event planning for social entertainment purposes[;] [i]

nternet based social networking, introduction, and dating services." The application indicates this trademark has been around since late July 2015.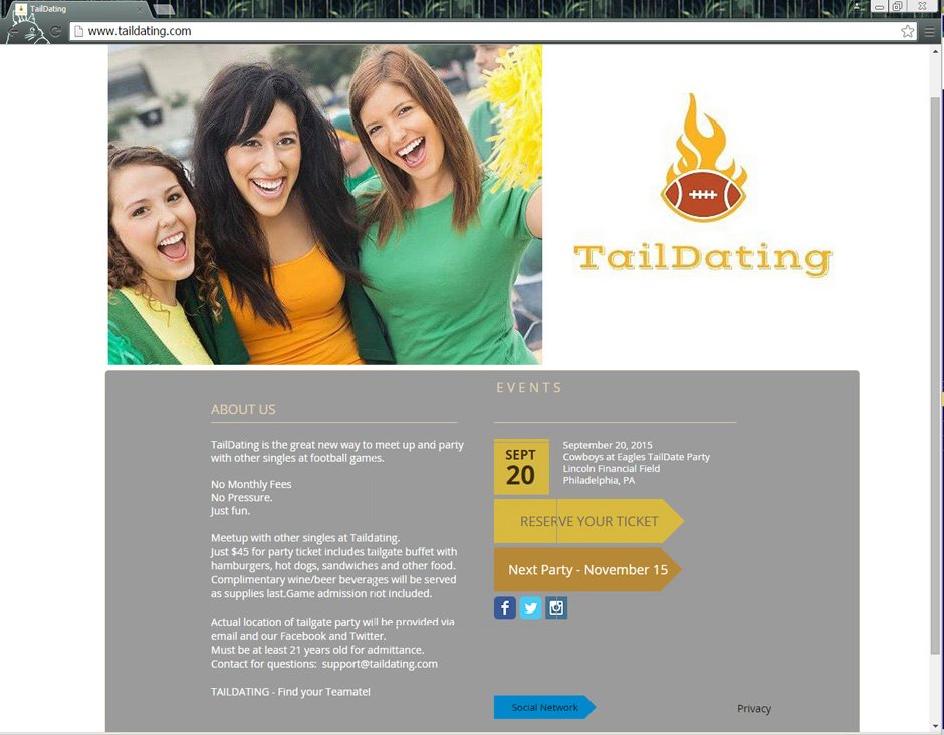 According to the company's specimen, which shows the trademark being used in commerce, the service appears to combine tailgating and dating. For a flat rate, taildaters can access the TailDating area, enjoy a tailgate buffet, and an open bar while supplies last.
Not a bad idea.
From the company's website, it looks like this service is currently only available in Pennsylvania for Philadelphia fans. If the company secures this federal trademark registration, however, it will give them the exclusive, nationwide right to use TAILDATING in conjunction with these services and thus could pave the way for expansion into new cities.
With the popularity of the NFL and the popularity of dating apps, I could see this catching on. Smart move by TailDating, LLC to file this trademark quickly.