On September 3rd, the day after Los Angeles announced it would be seeking a bid for the 2024 Olympics, the U.S. Olympic Committee filed five federal trademark applications related to
"

organizing and promoting the City of Los Angeles for selection as the site of an international athletic event," ornamental lapel pins, and clothing. The trademarks are:
LA 2024; and
The U.S. Olympic Committee submitted a screenshot of its Facebook page promoting the bid as its specimen of use, which shows each of the trademarks being used with the promotion services listed in the applications.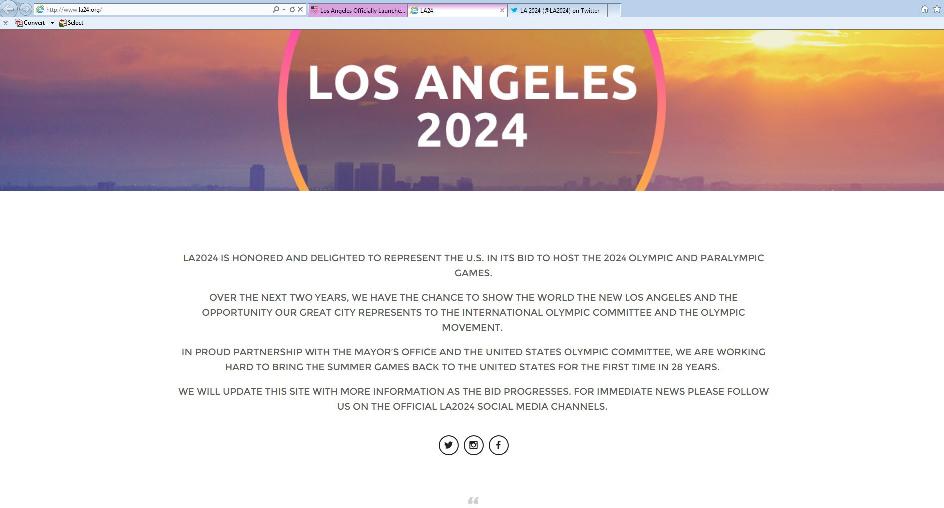 The move follows Boston's announcement in July 2015 that it would no longer be seeking a bid for the same Olympics.