In a move that often precedes the release of a television show or movie, A&E Television Network, LLC filed a federal trademark
application
on September 11th for TINY HOUSE ON THE PRAIRIE. The services listed on the trademark application are
Entertainment services, namely, a multimedia program series featuring subjects of general human interest distributed via various platforms across multiple forms of transmission media; entertainment services, namely, an ongoing television series featuring subjects of general human interest; providing a website featuring entertainment information[.]
The intent-to-use basis of this application indicates that A&E has a plan to use this trademark in the future but is not doing so yet.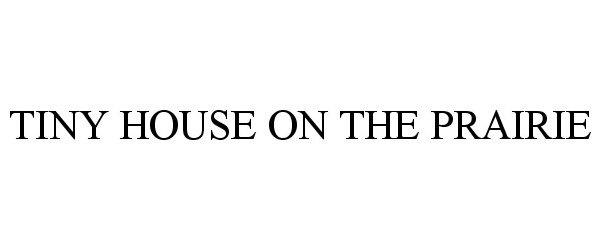 A quick Google search revealed what appears to be a popular
blog
under the same name and hosted by a woman who created tiny vacation homes in Hawaii and then again in Idaho. Is she the subject of A&E's new show? Stay tuned to A&E to find out.